Hi, I'm Mark Creedon…
..and for the past 15 years, I've been helping business owners reach seven figures plus find an extra day a week to concentrate on growing their businesses.
My overall mission though goes beyond helping you sell more stuff or even make more money. I want to help motivated, hard-working business owners have the business and life of their dreams, so they are fulfilled and happy.
To accomplish this, I will guide you, coach you, motivate you, keep you accountable and push your business to the next level.
When you become a member of Business Accelerator Mastermind, I'll not only show you the exact strategies that the most successful business people are currently using, I'll also give you step-by-step blueprints and templates that you can use immediately in your business.​​​​​​​
I know you have options when it comes to getting advice and understand I have to earn your trust. If you're curious, here's a little bit about me…
I've been in business and struggled and let my business run my life. In fact, it ruined my marriage. I had to start all over again and learn to do it differently, so….
I did what the most successful people do…
I invested in myself and my education. I spent years and tens of thousands of dollars studying some of the most powerful and effective business people, entrepreneurs and persuaders on the planet.
Life's great adventure led me to develop financial acumen, push past physical limitations, shake-off self-sabotage and to bring my best self to relationships.​​​​​​​
After a lot of painful trial and error my results, slowly but steadily improved. My confidence began to grow as did my bank account.​​​​​​​​​​​​​​
I've refined my process into a bullet-proof system helping entrepreneurs and business owners build a Level 3 business that works independently of them.
The results amaze even me.

Here's what one of my
clients has to say:
«Working with Mark Creedon has had a dramatic impact on our profitability as we are now much more focussed on the revenue generating areas of our business. We are more driven, and have a clearer vision and a better plan. Coaching with Mark has made me feel much more positive about my business.»
Kevin Turner | Director Real Estate Talk
So as you can see… I'm not a theorist.
I've built a very successful business, that while focussing on Australia, has international clients. Many are multi-award winning industry leaders who are consistently recognised as the best of the best by their peers and clients alike.
How I Can Help You
With over three decades of experience at the coal face of commerce, everything from manufacturing to professional practices, I now have a wealth of knowledge and experience to share with those who want to succeed.
Right now, you're probably leaving a lot of money on the table, missing out on a lot of new customers, clients or patients and working harder than you need to be.
Guiding business owners to grow beyond in order to go beyond, that's what I do.
For that, we must begin within
Why should you believe me?
As you know, there are no shortage of "gurus" claiming to have all the secrets that'll make your business successful. I'll admit that I do NOT have all the answers. But I do have powerful and important answers when it comes to growing your business so that it becomes more valuable and less dependent on you.

I've spent an enormous amount of time, energy and money testing all of my strategies so you can see results in your bank account as quickly as possible.
And since 2005 I've helped businesses from various industries increase their profits and give their owners a more balanced lifestyle
I am continually developing and testing new techniques and sharing those developments with my Mastermind Tribe.​​​​​​​​​​​​​​​​​​​​​​​​​​​​
But, I honestly believe my programs and trainings are the best available when it comes to building a business and I am confident that you will get TREMENDOUS value with what I have to share with you. In fact I am prepared to offer you my personal love it or leave it guarantee:
If after 30 days in Mastermind you are not 100% satisfied, we will release you from the remainder of the program with no hard feelings and no further cost to you.
A word from Mark's business partner – Michael Yardney
I have been part of many Mastermind Groups over the years – I still clearly remember the power of the first one I belonged to in the 1990's which helped me clarify my thoughts and plan my future business.
Today I attribute much of my business success and the fact that I've grown a significant national business to having business coaches for almost 2 decades. They've seen my blind spots and empowered me with transformational conversations.
The best business coach I've ever had was (and still is) Mark Creedon. He's not only coached me, but also the other directors of the Metropole Group of Companies and helped our business grow and evolve and allowed me to get into the position where I "conduct the orchestra" and allow the others to play the instruments
When I saw how he also helped so many of our clients at Metropole I joined him as his business partner in Business Accelerator Mastermind to help even more business people build a business, and not just a job.
Michael Yardney, CEO of the Metropole Group of Companies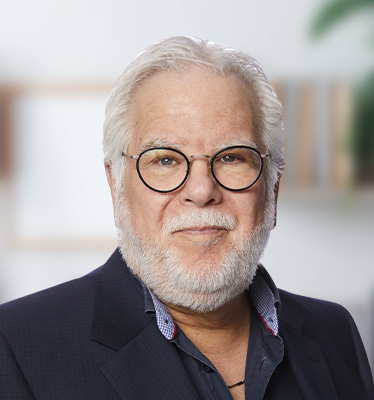 A word from Caroline Creedon
As a Director of Mastermind Business Accelerator, my key role is to maintain close contact with our Mastermind members and keep each of them accountable by helping to eliminate their roadblocks, help achieve clarity in their direction and keep them on track to achieving their business goals.
Bringing over 20 years of working in team building, training, and management to my role, I love nurturing people to success and one of the most rewarding parts for me is helping minimise the frustrations and isolation that many business owners feel by creating a community within our Mastermind program.
Caroline Creedon
Director of Mastermind Business Accelerator